Hong Kong on the Run
Lots to Do, is the Hong Kong experience.
Take a city and supercharge it a little. Hong Kong is not a place for a weekend visit. You have the heart of Hong Kong hub to ramp around, but it is more like, New York City with its bouroughs. You have the Hong Kong center, and then the rest of Hong Kong vincity with Kowloon as its sister city. The train system of Hong Kong can take you to a hundred points of fun. Oh ya, they have that little fun place too, the Disneyland amusement something to go to. With its ferry options and that airport with a mall energy, you can take a hop and skip to nearby holiday within a holiday getaways. And that Las vegas type area, Macau, too, its also nearby also.(Macau Travel Tip- Make your ferry time, the stand by line can be rough and worrysome, just sayin) Remember, You have the Glizty energy city of Macau with a hour travel time away by ferry.
Enjoy the Pacific clouds
Hong Kong Vincinity starts to come into view.
A energy burst starts to energize the "how long is flight tourist", go through the welcome customs line with the human temperature checkpoint zone.
The Hong Kong airport. Cheers to the adventure at the airport.
Get your trip card and take the airport express train to Kowloon or Hong Kong travel points.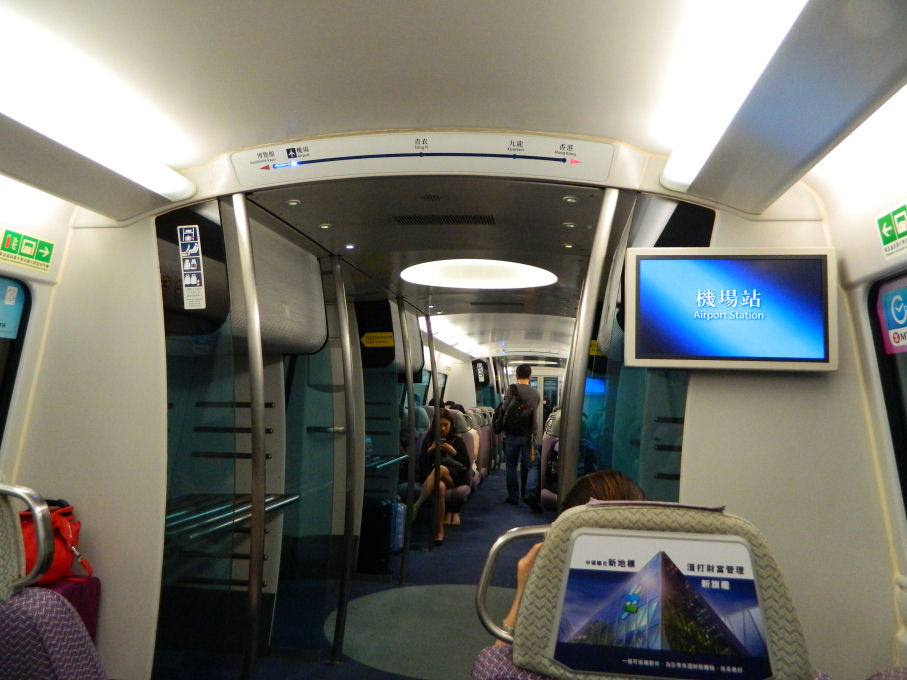 Hong Kong Central District Transportation Terminus- Buy your Octopus Card(Subway Card) here, Hangout at the IFC Mall, Catch your hotel connection here(bus, taxi, etc)
A short walk, you can get to Hong Kong central station(Subway & Bus Connections)
Hong Kong Subway Train Card, acts like Londons Oyster Card. Yhis one you can use like a debit card.
A Convient way to get to your hotel.
Lots to do, take a phone picture reminder to what you want to do. Heres a good internet stop for a map China Toursit Maps
Walkway from the IFC-Airport Express center to the Hong Kong Central Station, a good walk to burn off the airplane food.
Subway line. Subway lines are Color coded, plenty of informational posts to help you navigate around, just don't lose your Octopus card....
Informational posts are top notch and are plentiful.
Hong Kong Photopollosa A photo here, a photo there.....